Explore the diversity of romance—and romance writers—in New England. Expand your knowledge by attending a monthly meeting, where guest speakers present workshops on the art, craft, and marketing of romance. Connect with us and each other on NERW's social media pages and email discussion loop. Become a part of our community of friendly, knowledgeable, welcoming, and always entertaining fellow writers.
Our March 19, 2023 monthly meeting will start at 1:00 P.M. with a workshop on outlining titled "Romance Tropes and the Shifting Sands of Time" presented by
USA Today
best-selling, award-winning author and publisher Kathryn Le Veque, which will be followed by our monthly business and social meeting. Not a NERW member but want to attend the workshop?
Join NERW now
and receive access to our monthly workshops, private email forum, and Facebook group!
Workshop Description:
USA Today
best-selling, award-winning ...
Read More
Become part of New England's most innovative group of writing and publishing professionals! Whether you're just beginning to explore the possibility of becoming a romance writer or you're an author with multiple books to your name, NERW has something for you. Member benefits include free access to our monthly meetings; access to our members-only email discussion loop and Facebook group; and more!
---
OUR MISSION
The mission of New England Romance Writers (NERW) is to advance the professional and common business interests of published and unpublished career-focused romance writers in New England and beyond through advocacy, education, and networking; to encourage diversity, achieve equity, and foster inclusion among NERW's members and in the romance genre; to educate the general public and others on the breadth and diversity within the romance genre; to present the viewpoints of career-focused romance writers to the public and other interested parties; and to enhance the influence and reputation of the organization.
OUR CORE VALUES
We welcome all romance writers, regardless of your stage of publication and publication path; regardless of your work's subgenre, level of sexuality or heat, and range of plot elements; and regardless of your characters' race, gender, sexuality, age, religion, ability, and other characteristics.
We welcome you, regardless of your race, color, sex, sexual orientation, gender identity or expression, body size, age, religion, ancestry, national or ethnic origin, immigration status, employment status, marital status, pregnancy status, ability or disability, genetic information, veteran status, socioeconomic status, and political affiliation.
We grow and thrive through the free and respectful exchange of ideas, knowledge, and experiences.
---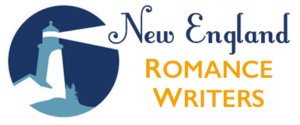 New England Romance Writers
991 Providence Hwy  #1071
Norwood, MA 02062