Our April 25th monthly meeting will start with a workshop presented by editor D. Ann Williams on Breaking Ground on Your Manuscript: The Editing Phase(s), which will be followed by our monthly business and social meeting.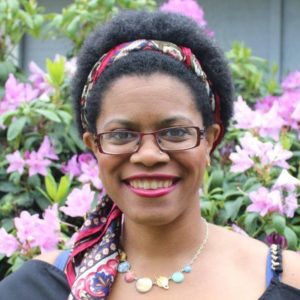 Workshop Description: You've written the novel, sent it to beta readers and critique partners, and now you're in editing mode. Revising is hard work and can take multiple passes, but editors are here to help. In this workshop, we're going to review the different levels of editing, common issues found during edits, finding and working with an editor, and strategies to incorporate developmental edit notes.
Bio: D. Ann Williams (she/her) is a queer Black American, editor, diversity consultant, and writing coach. She started editing at UCLA as the editor-in-chief of two academic journals. For the past ten years, she has edited business and academic writing before expanding into fiction editing. She provides a variety of services (from developmental editing to sensitivity reading to formatting) through Edits By D and Tessera Editorial and is a writing coach for We Need Diverse Books' Black Creatives Revision Workshop. Her editing clients have included Big 5 publishers, indie publishers, and many authors. She loves to read and edit romance, kidlit (all ages), thrillers, and science fiction/fantasy.