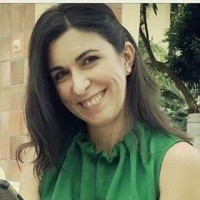 Beyond the 'Zon: Breaking Out and Building a Diverse Income Stream
Presented by: Alexis Anne
What if I told you Amazon wasn't the only place to sell your books? And that sometimes you can sell better in other countries? Or that there are other ways to reach new readers other than flinging yourself into the Amazon and social media void? Three years ago I was fed up with being just another author in a sea of authors trying to be seen. That's when I got a piece of advice that completely changed the way I looked at my books, helped me break out, and grow a diverse stream of income over several book retailers. Stop focusing on Amazon.
The most obvious marketplace is the Amazon.com store in the good old United States. It's the biggest, filled with the most voracious readers, they sell more books. But it's also the easiest place to get lost in sea of books. So…
Who else is reading? Where is the ebook and indie market just starting to catch on? It's easier to "break out" and be seen when you're one of the few authors instead of one of thousands. There's also more places to sell your books than to Kindle readers.
In this workshop I'll walk you through the different retailers, their strengths and weaknesses, emerging markets, and how to rethink targeting your book to readers.