Our March 20, 2022 monthly meeting will start at 1:00 P.M. with a workshop presented by New York Times best-selling author Victorine Lieske on Adding Tension to your Romance, which will be followed by our monthly business and social meeting.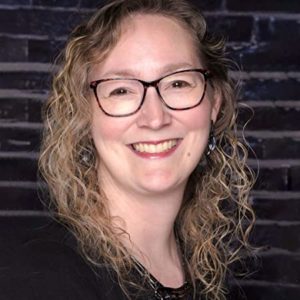 Workshop Description: Tension is one of the most important things in a romance novel. Agents and genre experts often say lack of tension is the number one reason why a book is rejected. In this class we will talk about how to increase the tension in your stories. With easy to understand examples we will explore how to keep readers hanging on every word.
Bio: Victorine Lieske self-published her first book, Not What She Seems, in April of 2010. In March of 2011, Not What She Seems began its 6-week run on the New York Times best selling eBook list. By May 2011 she had sold over 100,000 copies. Victorine's first romantic comedy novel hit the USA Today bestselling books list in January 2015.
Victorine and her husband live in Nebraska with their four children and two cats. She loves all things romance and watches While You Were Sleeping about once every six months. When she's not writing, she's designing book covers for authors or making something with her extensive yarn collection.
Victorine and her husband have raised their four children in Nebraska. Victorine also does graphic design work in the publishing industry.