Our October 18th monthly meeting will start with a workshop presented by digital marketer Sarah Cassell on Five SEO Wins for Authors, which will be followed by our monthly meeting.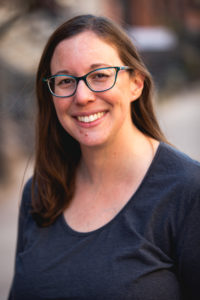 Workshop Description: Search Engine Optimization. It's an effective way to improve your web traffic. But when it comes down to it, where should we even start, what has the most impact and–how do you know if you're even doing it right? In this workshop we'll review five easy ways you can get more search traffic to your website, regardless of your web skill level.
This workshop is for you if you …
have a website or plan to launch a website soon
write, publish and manage your own website content (or plan to)
want to improve traffic on your site, or grow your readership online
Pre-workshop questions for consideration:
Who do you see as the audience of your website? (i.e. who do you want to visit your site?)
Why would this audience come to your site? What are you offering that is unique, special or of value to this audience?
What do you hope this audience learns on your website?
What action(s) do you hope this audience takes on your website?
If you were searching for a website like yours, what keywords or brief phrases might you enter into search?
Now, spend 5-10 minutes brainstorming. What additional keywords or phrases might someone use to find your content?
Go incognito on your browser and then Google those phrases and keywords. Does your site appear?
The workshop will start on Zoom at 1pm. The Zoom meeting info has also been posted in the NECRWA Facebook Group, the NECRWA chapter forum on RWA, and will be posted in the new NERW Facebook Group and NERW email forum after October 1st. Virtual doors will open at 12:45pm. Please reach out to Alexa Rowan at [email protected] with any questions.

Bio: For more than a decade, Sarah Cassell has weathered the tides of digital marketing. In this fast-paced growing world of technology, Sarah is passionate about sharing what she's learned with others to help them build authentic and meaningful relationships with their audiences. She is the Director of Digital Marketing at City Year, a national nonprofit, where she designs, builds and implements marketing and advertising strategies. She has experience managing social media for both large and small nonprofits and experience managing email and loves to scroll through Instagram every spare minute she has. She holds a Bachelor's in Journalism from Ohio University and a Master's in Writing for Children and Young Adults from Vermont College of Fine Arts. Learn more about Sarah at sacassell.com.