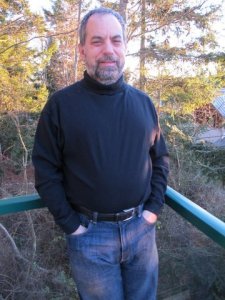 A will or trust controls who inherits what. The Final Letter tells your heir(s) ways to maintain it, even make it thrive, once they've got it.

The challenge with an estate that includes Intellectual Property (books, stories, plays, films, etc.), is that it has a value that can last another 70 years after your death.

This class is a practical guide for educating your heir on quite what they've just received and what their options are to manage it. Topics include: basic vocabulary, income opportunities with Intellectual Property, the power of trusts in IP estate planning, and much more.

Estate Planning for Authors will help authors create their Final Letter as well as help the heirs whose benefactor did not create one. This is a guide on how to help your heirs make sure your legacy remains profitable for decades after you're gone!
BIO:
M.L. Buchman started the first of over 60 novels, 100 short stories, and a fast-growing pile of audiobooks while flying from South Korea to ride his bicycle across the Australian Outback. Part of an around-the-world trip that ultimately launched his writing career in: contemporary romance, military romantic suspense, thrillers, and SF/F. Recently named in "The 20 Best Romantic Suspense Novels: Modern Masterpieces" by ALA's Booklist, they have also selected his works three times as "Top-10 Romance Novel of the Year." NPR and B&N listed other works as "Best 5 Romance of the Year." As a 30-year project manager with a geophysics degree who has: designed and built houses, flown and jumped out of planes, and solo-sailed a 50' ketch, he is awed by what's possible.