Our September 20th monthly meeting will start with a workshop presented by Molly O'Keefe on Top Ten Tips for Tighter Tension, which will be followed by our monthly chapter business meeting.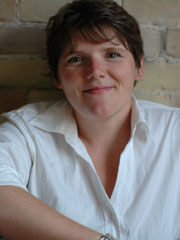 Workshop description: Tension is what keeps pages turning and makes a book of any genre satisfying. The tighter the tension, the more rewarding the ending. Incorporating internal and external tension into your characters and plot at every stage of writing from brainstorming to editing will keep the pages turning and the books selling. In this highly interactive workshop we'll discuss how to create characters that create tension, how to manage backstory and plot and what are the ten best ways to keep the tension as tight as possible in your manuscript.
The workshop will start on Zoom at 1pm. The Zoom meeting info has also been posted in the NECRWA Facebook Group and the NECRWA chapter forum on RWA. Virtual doors will open at 12:45pm. Please reach out to Alexa Rowan at [email protected] with any questions.

BIO: Molly O'Keefe is the USA Today Bestselling author of over 50 romance novels. She's won two RITA Awards and four RT Reviewers Choice Awards. She also writes USA Today Bestselling women's fiction under the name Molly Fader. Her books have been selected book club picks by Women's Day Magazine and the Brenda Novak book club. She lives in Toronto, Canada with her husband, two kids and the largest heap of dirty laundry in North America.
Learn more at Molly O'Keefe's website.
Please note that NECRWA meetings are online.