Our May 16th monthly meeting will start with a workshop presented by author Sally Kilpatrick on Nice Girl's Guide to Conflict, which will be followed by our monthly business and social meeting.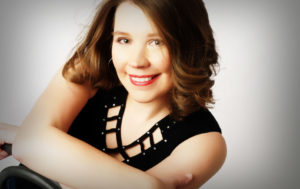 Workshop Description: Do your manuscripts get comments like "your story is too quiet" or "you have too much external conflict"? Do you find it hard to put your characters in sticky situations? Sally Kilpatrick relays her own journey to creating conflict even when, in real life, she prefers to run away. Starting with the tried and true concept of GMC, she'll expand upon the concept and guide you through adding internal conflict and other strategies for making sure that your story has layers.
Bio: Sally Kilpatrick is the USA Today bestselling author of six novels. She has won multiple awards, including the 2018 and 2019 Georgia Author of the Year, the Maggie Award of Excellence, the Booksellers' Best, and the 2016 Nancy Knight Mentorship Award. She lives in Marietta, Georgia with her husband, two kids, and two cats. You can find her at sallykilpatrick.com or on Twitter as @superwritermom.