Our January 23, 2022 monthly meeting will start at 1:00 P.M. with a workshop presented by author Adriana Herrera on Writing The Diaspora: Create Diverse Characters with History and Depth, which will be followed by our first monthly business and social meeting of the year.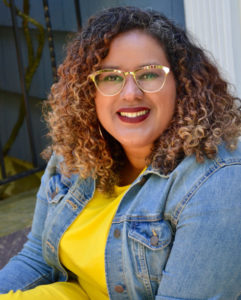 Workshop Description: In this workshop participants will gain useful some insight on their own blind spots as well perspectives to consider when they set out to write characters outside of their lived experiences. Participants will also hear about what to consider when looking to write about immigrant communities and what steps to take to execute this with sensitivity and in a manner that is respectful of the characters they aim to bring to life in their stories.
Bio: Adriana Herrera was born and raised in the Caribbean, but for the last fifteen years has let her job (and her spouse) take her all over the world. She loves writing stories about people who look and sound like her people, getting unapologetic happy endings.
When she's not dreaming up love stories, planning logistically complex vacations with her family or hunting for discount Broadway tickets, she's a trauma therapist in New York City, working with survivors of domestic and sexual violence.
Her Dreamers series has received starred reviews from Publisher's Weekly and Booklist and has been featured in The TODAY Show on NBC, Entertainment Weekly, NPR, Library Journal and The Washington Post. Her debut, American Dreamer, was selected as one of Booklist's Best Romance Debuts of 2019, and one of the Top 10 Romances of 2019 by Entertainment Weekly. Her third novel, American Love Story, was one of the winners in the first annual Ripped Bodice Award for Excellence in Romantic Fiction. Adriana is an outspoken advocate for diversity in romance and has written for Remezcla and Bustle about Own Voices in the genre. She's one of the co-creators of the Queer Romance PoC Collective.