Our October 16, 2022 monthly meeting will start at 1:00 P.M. with a workshop presented by best-selling author Kiersten Modglin on Finding Success with Standalones, which will be followed by our monthly business and social meeting. Not a NERW member but want to attend the workshop? Join NERW now and receive access to our monthly workshops, private email forum, and Facebook group!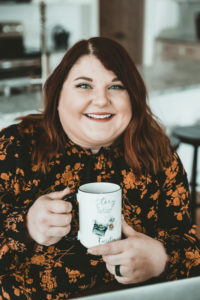 Workshop Description: Kiersten has been killing it with her suspense standalones and will share some of her tips & tricks on how to make your standalone a huge success.
Bio: Kiersten Modglin is an Amazon Top 10 bestselling author of psychological thrillers and a member of International Thriller Writers, Novelists, Inc., and the Alliance of Independent Authors. Kiersten is a KDP Select All-Star and a recipient of ThrillerFix's Best Psychological Thriller Award and Suspense Magazine's Best Book of 2021 Award. She grew up in rural western Kentucky and later relocated to Nashville, Tennessee, where she now lives with her husband, daughter, and their two Boston terriers: Cedric and Georgie..