Our November 20, 2022 monthly meeting will start at 1:00 P.M. with a workshop presented by best-selling author Alana Quintana Albertson on Writing a Breakout Book, which will be followed by our monthly business and social meeting. Not a NERW member but want to attend the workshop? Join NERW now and receive access to our monthly workshops, private email forum, and Facebook group!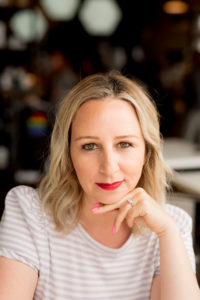 Workshop Description: A breakout book is the perfect combination of high concept, good timing, excellent marketing, and a dash of luck. A breakout book can result in a huge six figure traditional deal or can also hit to the top of the charts indie. Join author Alana Quintana Albertson who has written several breakout books and discover the strategy for cultivating your own breakout bestseller.
Bio: Alana Quintana Albertson is a Latina bestselling romance and mystery author (#3 in entire Amazon store) with over one million views on her Se7en Deadly SEALs romantic mystery serial on Radish. Her own voices, Latine Rom Com series, Love and Tacos, has been optioned for television.
Alana Albertson holds a Masters of Education from Harvard University and a Bachelor of Arts in English from Stanford University. She's the former President of Romance Writers of America's Contemporary Romance, Young Adult, and Chick Lit chapters.
A recovering professional ballroom dancer, she lives in Poway, California, with her husband, two young sons, and six rescue dogs.
When she's not spending her time saving dogs from high kill shelters through Pugs N Roses™, the rescue she founded, she can be found watching episodes of Cobra Kai, Vida, YOU, or Dallas Cowboys Cheerleaders: Making the Team.