Our February 21st monthly meeting will start with a workshop presented by author KD Fisher on Making Feedback Work, which will be followed by our monthly business and social meeting.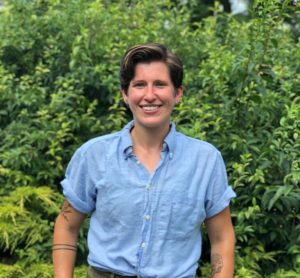 Workshop Description: This workshop will address feedback–both giving and receiving–with a focus on providing and taking effective, useful notes. Workshop attendees will learn to look at criticism in a sensitive, identity-informed, and productive way.
Bio: KD Fisher is a queer New England-based writer of authentic, heartfelt LGBTQ+ narratives. KD grew up all over the United States, bouncing from North Carolina to Hawaii to Illinois, and finally settling in Maine where they spend far too much time at the beach.
When KD isn't writing they can usually be found hiking with their overly enthusiastic dogs, obsessing over plants, or cooking elaborate meals. They love classic country, perfectly ripe tomatoes, and falling asleep in the sun. As Kathryn Amato they write young adult and middle grade novels. KD is currently an MFA candidate at Vermont College for Fine Arts.