Our October 17th monthly meeting will start with a Q & A with author Suleikha Snyder. The workshop will be followed by our monthly business and social meeting.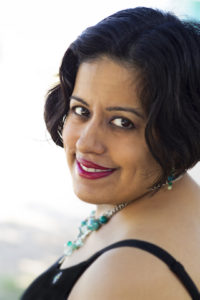 Workshop Description: Suleikha Snyder is an author with deep experience in genre writing with indie and traditional publishing. Join us for a session that answers your most burning questions about craft (short and long form), genre (PNR and R), and all things in between.

Bio: Suleikha Snyder is a best-selling and award-winning author of contemporary and erotic romance, whose works have been showcased in Entertainment Weekly, BuzzFeed, The Times of India, and NPR. An editor, writer, American desi and lifelong geek, she is a passionate advocate for diversity and inclusivity in media of all kinds. Suleikha has lived in big cities like New York and Chicago but her true home is the internet. Visit her online at www.suleikhasnyder.com and follow her on Twitter @suleikhasnyder.