Our September 19th monthly meeting will start with a workshop titled "The Pandemonium of a Pantser, Making the Manuscript out of the Madness" which will be presented by author Lydia Stevens. The workshop will be followed by a Special Meeting of the Members to vote on amendments to NERW's Articles of Organization and our monthly business and social meeting.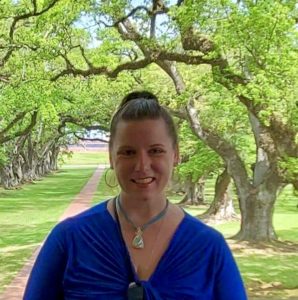 Workshop Description: The Pandemonium of a Pantser, Making the Manuscript out of the Madness is a workshop teaching about the writing style of a panster, someone who writes by the seat of their pants! With so many workshops exploring the craft of plotting, this workshop is designed to provide insight into how a writer who doesn't plot their stories, can make sense of the story they are building on the fly. With tips on how to edit a free-written story and how to overcome pitfalls and plot-blocks, The Pandemonium of a Pantser, Making the Manuscript out of the Madness will take you on a wild ride where the destination, a finished manuscript is still the same, but with no pre-planning on how to get there!
Bio: Lydia Stevens is a full-time freelance Developmental Editor and award-winning Author. Having completed her Bachelor and Master's Degrees in Creative Writing and English, she then pursued an internship with a literary agency, Creative Media Agency and Anthem Press, an academic press based in London.
Lydia has a passion for genre fiction-specifically fantasy and paranormal but enjoys working with a broad array of genres including romance, mystery, horror, science fiction, thriller, children's books, YA, and speculative fiction. For nonfiction, she enjoys working on memoirs and inspirational novels. She is the Vice President of Programs of the Maine Romance Writers, The Horror Writers of Maine, The New England Horror Writers, The Fantasy Writers of Maine, Fans of Urban Fantasy Group, Fantasy Writers Forever Group, YA Fantasy Writers Group, and Urban Fantasy Writers Group, The Maine Women Authors, The Maine Writers and Publishers Alliance, Sigma Alpha Pi's, National Society of Leadership and Success, and Sigma Tau Delta's, International English Honor Society. She's the author of a paranormal/humor trilogy, The Ginger Davenport Escapades. She is the co-host of the writing podcast, The REDink Writers, a podcast about the craft of writing; put on by writers, for writers.
When Lydia is not working on projects in the publishing industry, she enjoys spending time in her home taking care of her two "children," her nine-year-old son, and her 86-year-old grandmother; along with her two cats, Sherlock Holmes, and Sirius Black and the newest addition to her family, her border collie mix, Savior.