WANT TO GET TO KNOW YOUR FELLOW NECRWA MEMBERS? BECOME A NEC VOLUNTEER!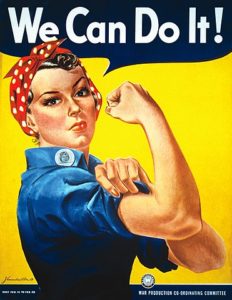 Are you a new member of NECRWA wondering how to become more involved in the organization? An old hand with experience to share? A member who lives too far away to attend monthly meetings, but who would still like to contribute to the organization?
Consider volunteering!
NECRWA is always in need of members to help organize and run our group, as well as the many events we hold throughout the year.  We are currently looking for members who would be willing to serve the organization in the following ways:
Audit Committee: Chair and two other members
Do you have accounting or other financial management experiencing? Are you good at math? Do you want to help NECRWA without having to leave the comfort of your own home? We are looking for three volunteers to serve on an Audit Committee which will be reviewing NECRWA's accounting for the 2017 year.
Contact Stephanie Kay (treasurer@necrwa.org) for more information, or to volunteer.
Welcoming Committee
Are you a seasoned NECRWA member willing to share your experiences with brand new members? Invite new members to engage in online and in person conversations? Check in with newbies to make sure that they feel welcome, and a valued part of the organization? Volunteer to serve on the newly formed Welcoming Committee.
Contact Jackie Horne (president@necrwa.org) for more information, or to volunteer.
Conference Chair, 2019 Conference
Even though 2018's conference has not yet taken place, planning for next year's conference is already beginning! Do you want to help choose the conference site and speakers? Do you have event-planning experience? Great organizational skills? The ability to keep a group of volunteers on track? Then we are looking for you! Additional perk: our Conference Chair attends conference free of charge.
Contact current Conference Chair Kristen Strassel (conference@necrwa.org) for more information, or Jackie Horne (president@necrwa.org) to volunteer
2018 Conference Volunteers
Don't have a lot of time to spare, but still want to help out? We'll soon be sending out a call for volunteers for April's conference, to help out in a variety of ways: moderating a workshop session; helping at the registration table; helping to distribute giveaway books, etc. Help make this year's conference a success by volunteering an hour or two of your time!